Online registration for the SES Spelling Bee is now open!
First- through fifth-grade students who wish to participate must be registered by November 30th using this Google form (SES Spelling Bee Registration).
Be on the lookout for a word study list and instructions that will be sent home with your student next week.
All students registered for the SES Spelling Bee will take a written 20-word qualification test administered by their teacher or a volunteer during the week of December 5th.  The top spellers from each grade will be announced before Winter Break and will advance to the SES Spelling Bee, which will be held IN PERSON in February.  If we have enough volunteers, we will have TWO spelling bees: a mini bee for 1st and 2nd grade and our regular spelling bee for 3rd, 4th, and 5th grade.  The winners of the mini bee will be invited to participate in the regular bee.
The winner of the SES Spelling Bee will have the opportunity to compete in the Regional Spelling Bee in Seattle in March!
For complete rules adopted from Scripps National Bee please click on the bee!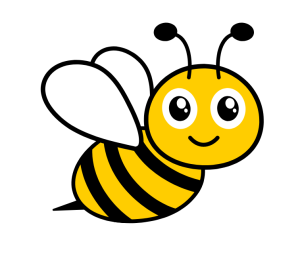 Important SES Spelling Bee dates:
Registration due – November 30th
Study words in the given list from Scripps
20-word written qualification test will be administered between December 5th to December 9th.

1st and 2nd grade students are tested on words at their grade level and one level above
3rd – 5th grade students are tested on words one and two grade levels above their grade

Qualifying students announced – by December 16th
SES Spelling Bee will be held in person.

February 6th 2023 for Grades 1 and 2.
February 8th 2023 for Grades 3, 4, 5.

Regional Spelling Bee – March 26th 2023
For questions, please reach out to our SES Spelling Bee Chair, Kim Mallady <secretary@sesptsa.com>.