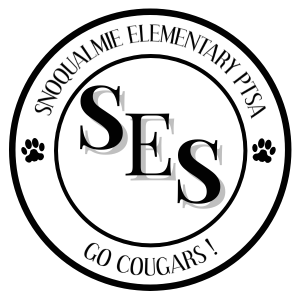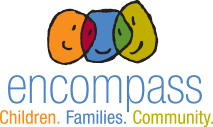 On January 18th, we hosted a special parent education night along with general membership update. Megan Walsh, from Encompass discussed the topic of Childhood Fears and Anxiety, a frequent problem in children entering school especially post pandemic. She many wonderful resources to share and has been serving the valley for several years through her ongoing efforts. Please find her presentation below and tip sheets to deal with Anxiety and Stress.
Supporting Children and Families Dealing with Anxiety
Membership meeting summary:
Annual Fundraiser 'Race to Raise' ended on Oct 31st. Children enjoyed a visit from Rex, the dinosaur who made the lunch just a little scary. Total funds raised brought us to 70% of the intended goal. Remlinger Pie Sales were took place just before thanksgiving and went well. Advice received was to distribute earlier and communicate more. This year we used Member planet platform and feedback was that it was easier to use. 178 pies were sold. Winterfest event was well received and featured several local vendors that SES families enjoyed seeing. There were multi-cultural crafts and games, such as dreidel and Kwanzaa mats present in the activities apart from carnival games. Teacher auction also helped raised funds to support the PTSA. Advice received was to relocate the auction table to a better location for greater visibility next time. Snap doodle Toys also raised $440. After all these efforts we are 88% closer to final goal of the year. A big thank you to all families that supported us.
We are also actively looking for a member of the PTSA to step up into the role of the Treasurer or Secretary. Anyone curious about the role please or email at president@sesptsa.com. 3 members of the PTSA volunteered to participate in the nominating committee, a group vital in nominating officers for next year's PTSA board. Mid-year financial review will also take place shortly this month.
Upcoming Events:
Spelling Bee 2/6 and 2/8
Movie Night 1/30
Book Fair 2/8-2/10 – Need volunteers! www.sesptsa.com/bookfairvolunteer
Steam Night 3/14. We also have a Pi Day Fundraiser happening on that day through Mod Pizza.
Staff Lounge Shower – Help replenish snacks and beverages in the staf lounge www.sesptsa.com/stafflounge
In the process of organizing volunteer teams for planting and maintaining our neighborhood greenlands in Partnership with Green Snoqualmie. Dates for volunteering will be published soon.
Next Staff Appreciation lunch will be held in February with a Mardi Gras Theme.