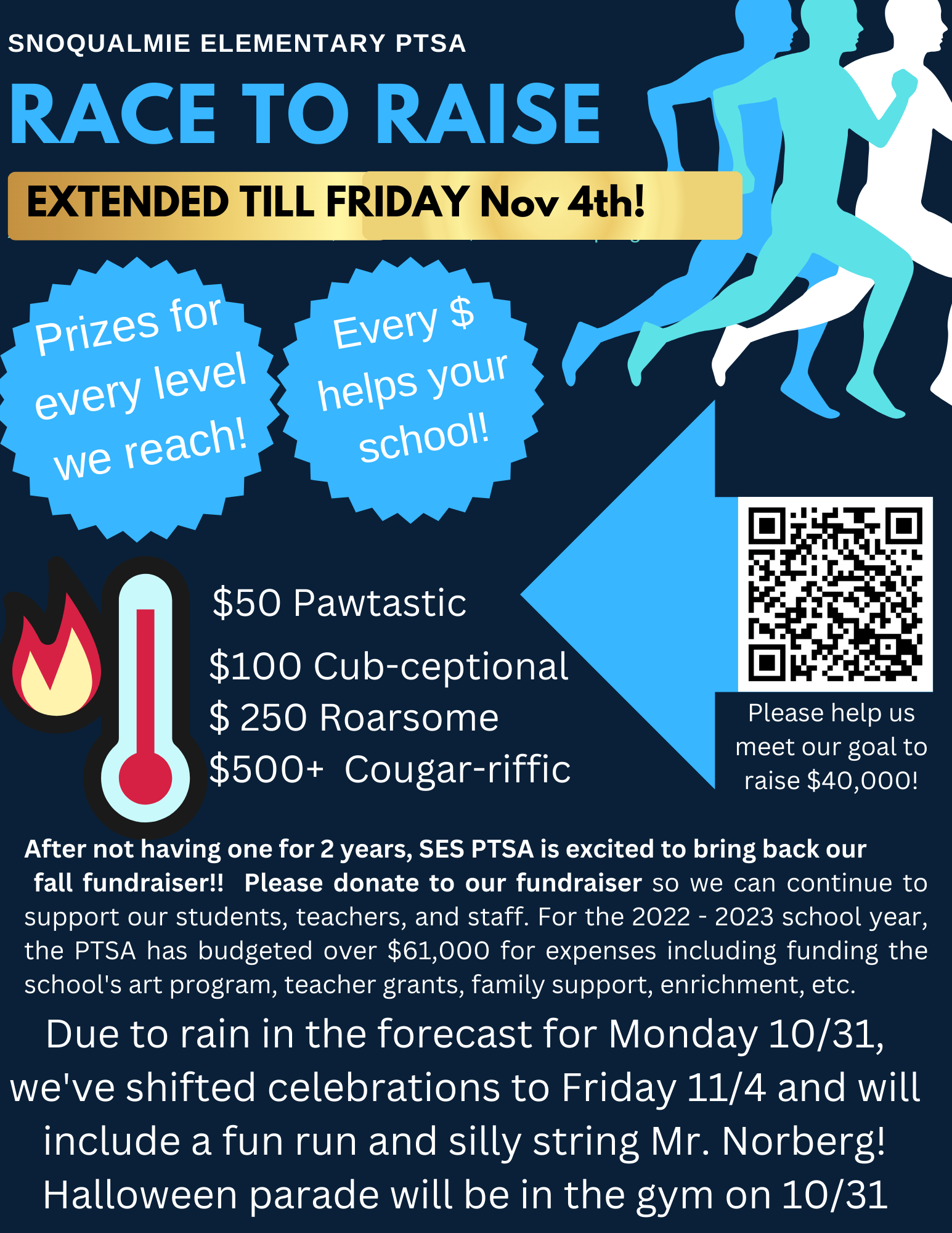 Race to Raise – Annual Fall Fundraiser
*****EXTENDED TILL FRIDAY, NOVEMBER 4TH*****
SES PTSA is excited to bring back our fall fundraiser after not having one for 2 years!!
Please consider donating to our Pass the Hat Fundraiser, so we can continue to support our students, teachers and staff. For the 2022 – 2023 school year, the PTSA has a budgeted over $61,000 for expenses such as funding the school's art program, teacher grants, family support and enrichment, etc.
This Race to Raise fundraiser provides our main source of funds and will directly support the students, teachers and staff at SES. Without this year's fundraiser the SES PTSA will not be able to provide art to our students, teacher grants, enrichment programs, and other great programs. Did you know that providing art at SES is 47% of our PTSA annual budget? Your donations help every student from Pre-K to 5th grade at SES get a curriculum-based art program.
DOUBLE YOUR IMPACT USING CORPORATE MATCHING: Your donations to Snoqualmie Elementary School PTSA can be doubled by participating in your Company's Corporate Matching Program.
Please help us meet our goal of raising $40,000. Donate here